SkillNet and Unirgy Partner to Build Latin America's Largest Speciality Marketplace for Omnichannel Leader Komax.
At A Glance
Major omnichannel retailer drives significant growth by launching a seamless B2C multivendor marketplace while expanding product offerings and optimizing customer convenience.
500%
Marketplace Sales Growth
Challenge
Omnichannel organizations face difficulties scaling due to fragmented customer experiences, multi-source inventory, multi-location logistics, and challenges expanding product selection without significant inventory investments and risk.
Solution
Komax partners with SkillNet and Unirgy to create a seamless, omnichannel B2C multi-seller marketplace experience:
Multi-vendor catalog management
Seamless seller integration
Multi-vendor payments & payouts
Revolutionizing Outdoor Gear Shopping In Latin America
By embracing the power of collaboration and cutting-edge technology, Komax, SkillNet, and Unirgy have successfully transformed the way outdoor enthusiasts shop for their favorite products in Latin America.
Before the launch of Komax's marketplace, outdoor enthusiasts in Latin America faced challenges in finding quality outdoor products and brands in one place. As marketplaces were growing more and more popular in South America, Komax saw the opportunity to change the game by creating a centralized, multi-brand marketplace catering specifically to outdoor products and green initiatives. In 2021, Komax partnered with SkillNet and Unirgy to develop and launch two marketplaces: AndesGear and a C2C marketplace, offering a seamless experience for their customers and vendors. The marketplace's user-friendly interface and easy-to-use vendor portal have made it simple for vendors to manage their products, track sales, and communicate with customers.
Do you need help with your Marketplace Strategy or Implementation?
The Power Of Collaboration: SkillNet, Komax, And Unirgy
Komax chose Unirgy for its enterprise-grade functionality, compatibility with Adobe Commerce, and commitment to delivering high-quality services. Unirgy's platform allowed Komax to integrate numerous systems at once, including Oracle and Magento, to create a single, unified marketplace platform. SkillNet played a vital role in implementing Oracle integration, enabling Komax to offer a unique omnichannel experience, allowing customers to return online orders instore.
Overall, the collaboration between Komax, SkillNet, and Unirgy has resulted in a marketplace that not only meets but exceeds the expectations of its customers and vendors.
Transforming The Customer Experience
With the help of SkillNet and Unirgy, Komax's marketplaces now offer an enhanced shopping experience with a wide variety of outdoor products and brands. The platform's integrations have not only streamlined logistics but also improved the overall customer experience. For instance, the automatic creation of shipping documents has sped up the delivery process, while the in-store return option for online orders adds convenience for customers.
"Unirgy's marketplace platform and SkillNet's expertise have allowed us to create a truly unique and seamless shopping experience for our customers. We launched Latin America's largest outdoor gear marketplace, and have seen impressive growth since launching. We are excited to continue our collaboration with Unirgy and SkillNet."

Isidora Ravanal, Marketplace Manager
With The Help Of SkillNet And Unirgy, Komax Streamlines Marketplace Operations And Drives Growth In The Outdoor Gear Industry
SkillNet has enabled seamless integration with the Unirgy platform. This has allowed Komax to offer a broader range of products, and provide a superior customer experience, solidifying its position as a premier marketplace for outdoor enthusiasts in Latin America.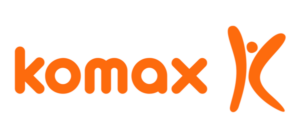 Benefits
Increased Revenue Generation
Scale revenue and operational profitability by leveraging third-party sellers
Expanded Product Variety
Safely supplement inventory by entering new categories without investing in stock
Meet Consumer Demand
Capture product trends profitably and efficiently while eliminating the risk of buying inventory
"SkillNet is delighted to have created seamless marketplace experiences for Komax. Our expertise in designing innovative Marketplace solutions enabled us to create a single, unified marketplace by integrating the Unirgy platform with Adobe Commerce and Oracle Retail Systems. We look forward to supporting Komax in their ongoing efforts to increase customer engagement."

Anurag Mehta, CEO, SkillNet Solutions Inc.
Competitive Advantage
While Unirgy's integration with Adobe Commerce was a crucial factor in Komax's decision to partner with them, SkillNet's expertise in integrating the Unirgy platform with Adobe Commerce and Oracle Retail Systems resulted in a single marketplace platform. The platform leverages native Magento features, as opposed to other solutions that would require separate systems. This simplicity and compatibility give Komax a competitive edge in the market.
Do you need help with your Marketplace Strategy or Implementation?
Impressive Growth And Continued Expansion
Since launching, Komax's marketplace sales have increased by 500% since launching, and that figure continues to rise. Komax now offers thousands of products on its site, accounting for 30% of all available products, with plans to expand its catalog further as more vendors join the platform.
A Future Of Innovation And Success
Komax, SkillNet and Unirgy's collaboration has created a robust and innovative marketplace that caters to the needs of outdoor enthusiasts across Latin America. As the platform continues to grow and evolve, Komax remains committed to providing a seamless, high-quality customer experience, attracting top vendors, and solidifying its position as the premier destination for outdoor gear in the region.
"Working with Komax has been an incredible experience for Unirgy. We were excited to partner with a company that shares our passion for innovation and customer satisfaction. We are proud to have been a part of launching Latin America's largest outdoor gear marketplace and we are committed to continuing our collaboration with SkillNet to help Komax achieve its goals."

Felix Machlis, Senior Partner, Unirgy